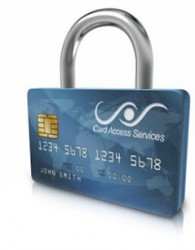 We're always on the lookout for more options for our store owners to accept payments online.  Last week we integrated the Fat Zebra payment gateway into Spiffy Stores, which is now available to all online stores in Australia.
This week, we're pleased to announce that we've joined forces with the Card Access Services payment gateway to provide real-time payment processing.
This means that you now have even more options for accepting credit card payments directly in your online store.
Our current direct payment gateways available to e-commerce stores in Australia are:
Advam
ANZ eGate
Bendigo Bank
Camtech
Card Access Services
Commonwealth Bank CommWeb
eWay
Fat Zebra
NAB Transact
NetRegistry
PaySecure
PaymentExpress (Australia and New Zealand)
SecurePay
Suncorp Bank
Westpac PayWay
These are in addition to our support for PayPal Website Payments Standard, PayPal Express, and the ability to accept credit card payments manually using your own credit card processing facilities.
More information about Card Access Services, and instructions for activating the gateway can be found in our knowledge base.