Fat Zebra Payment Gateway
From Spiffy Stores Knowledge Base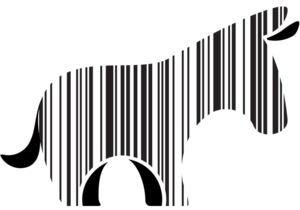 The Fat Zebra Payment gateway can be activated in the "Preferences -> Checkout & Payment" section of your Spiffy Store Toolbox.
To activate the Fat Zebra gateway, enter your Fat Zebra User Name and Token ID, select the cards you accept, and then click the "Activate" button. It's as easy as that!
For more information about Fat Zebra, go to https://www.fatzebra.com.au/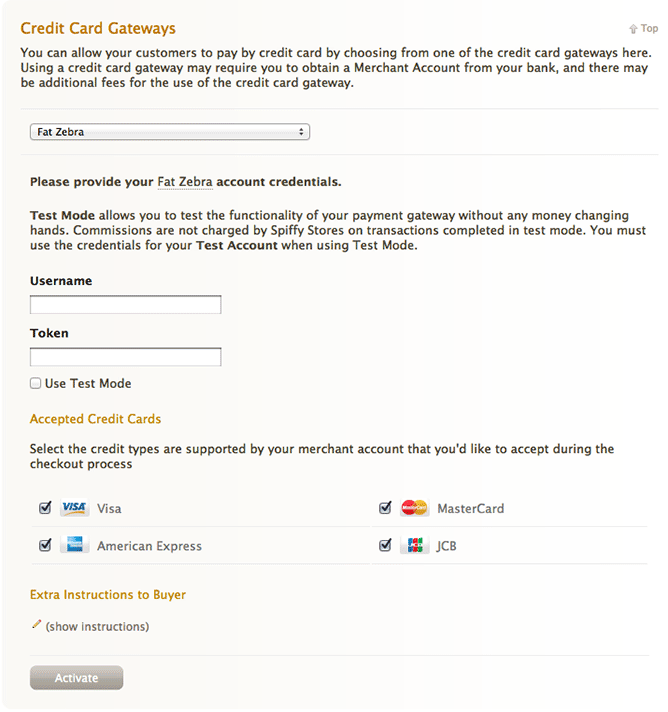 About Fat Zebra
Fat Zebra is a Canberra based startup that launched in January 2012. Cofounders Pred Dragila and Matthew Savage wanted to simplify the way that businesses could take payments online, so they decided to create a payment gateway that was simple to work with, easy to integrate and that provided a great user experience at a reasonable price point.
The founders skills compliment each other perfectly, Dragila has a solid background in finance and Savage's strength lies in software development – allowing them to build a reliable and effective product [a fast, reliable and secure Tier 1 PCI-DSS certified Gateway]
Setting up a payment gateway on your website can be time consuming and costly, with some startups spending in excess of $6000 just to have something live let alone actually covering the costs with sales. Fat Zebra charge on avergae around $220 per year to have their system on your website and take a flat rate from each transaction.
When it comes to systems like PayPal, one of the major issues a lot of small businesses and startups have is that they are cash flow poor, this means that waiting up to three days for money to land in an account can have a negative impact on the business – and then there is also the fact they take nearly 10% of your total transactions!
Having said that Dragila says "We usually recommend that customers integrate PayPal as well when we are setting them up, it is always better to give people more choices of ways to give you money than restrict them, though in our experience around 90% of people are fine to use their credit card, there will always be people wanting to use their everyday accounts"
With a sexy interface and easy to use back end, we definitely think that Fat Zebra is going to be a player in the SMB payment gateway market as it grows over the next 24 months.
For more information about Fat Zebra, go to https://www.fatzebra.com.au/