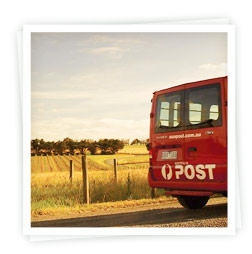 When we first started Spiffy Stores, one of the first features we added was a shipping rate calculator for Australia Post. Remember, this was back in the day when live shipping rates were a bit of a novelty in ecommerce software.
So it is with great pleasure that we are now able to offer our online store owners an enhanced version of the Australia Post shipping rate calculator which supports the full range of Australia Post's parcel shipping services.
Included in this release is support for the following new services –
Parcel Post Satchels
Express Post Satchels
Express Post Platinum
Express Post Platinum Satchel
Registered Post International
Pack and Track International
This new support comes from the recently announced Australia Post initiative to boost their support for the rapidly growing online shopping and delivery market. As part of this initiative, a new international tracked parcel product called "Pack and Track International" has been introduced, initially supporting parcels between Australia and the United States.
We're pleased to be announcing this support as part of our ongoing commitment to support Australian small business and to provide them with the best tools available to help them run their online ecommerce ventures. We're also proud to be offering this support to our Australian store owners, when other so-called "market leaders" just ignore Australian businesses and concentrate on the North American market.
We're also introducing some exciting new technology into our Shipping Rate calculators that automatically splits up a customer's order into multiple parcels. This is a real boon when you've got a mixture of heavy and bulky items to ship with your normal standard weight items, and it means you won't have to worry any more about losing money because of incorrect shipping rate calculations.
This technology is unique to Spiffy Stores and is one of a range of advanced features that are designed to make running an online store as easy as possible.
Existing store owners can activate the new services by going to the "Shipping carriers" section of the Store Toolbox.  More information about the new services can be found in our knowledge base.
Related articles