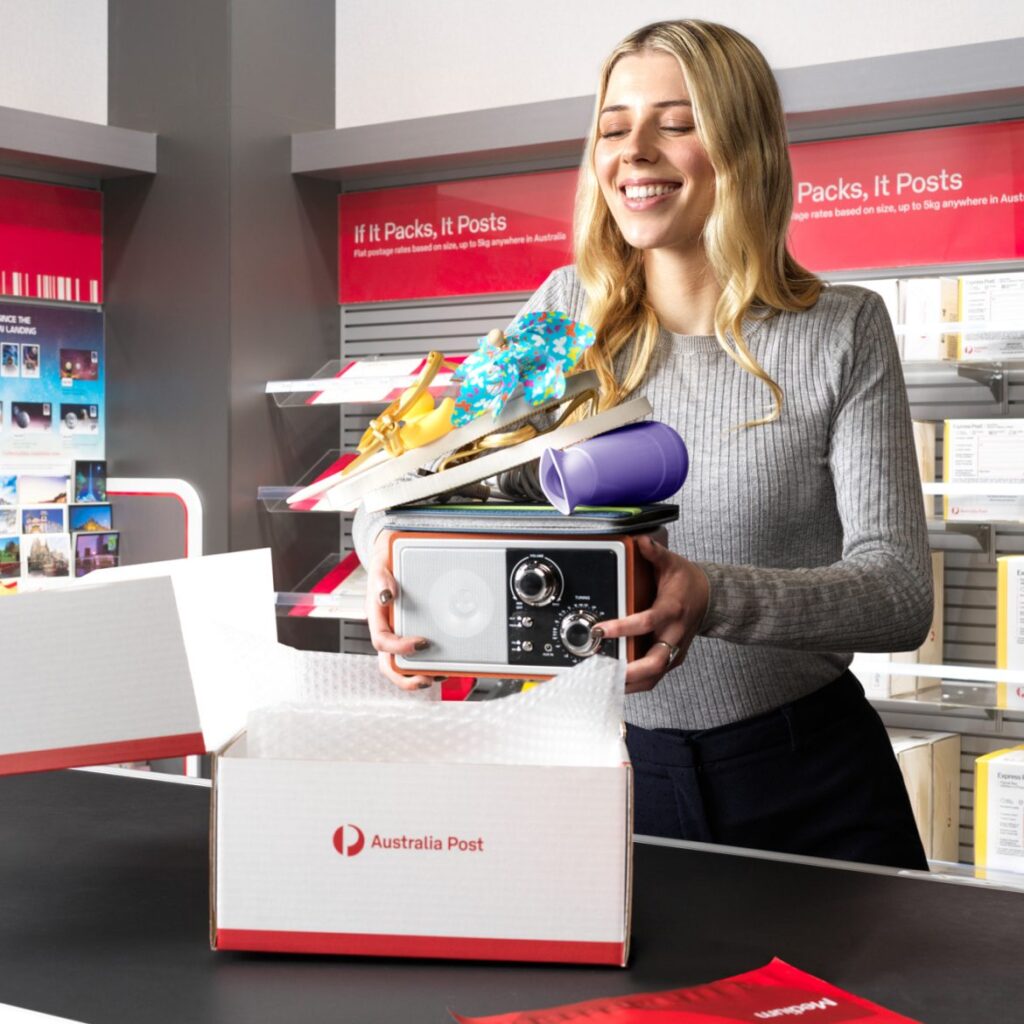 In case you missed it, Australia Post is now offering flat rate shipping to anywhere in Australia! They now have a new range of satchels and boxes, and you can also use your own packaging. You can now pack up to 5kg in any of their Flat Rate Satchels and boxes.
Before, when you sent something weighing 5kg or under in a Flat Rate Satchel, your postage was based on the weight range for the satchel you chose. If it weighed more than the maximum allowable weight for your satchel size, you were charged at the next weight level.
Now, instead of pricing being based on weight range, it's based on four satchel sizes – Small, Medium, Large and Extra Large. Each size has its own flat rate. And you can now pack up to 5kg in, no matter which size you choose.
As these new rates are new services, and you can choose to use them or not, they are not instantly available to every store that is using Australia Post. The rates need to be enabled in the Preferences » Shipping & handling » Carrier shipping section of your store.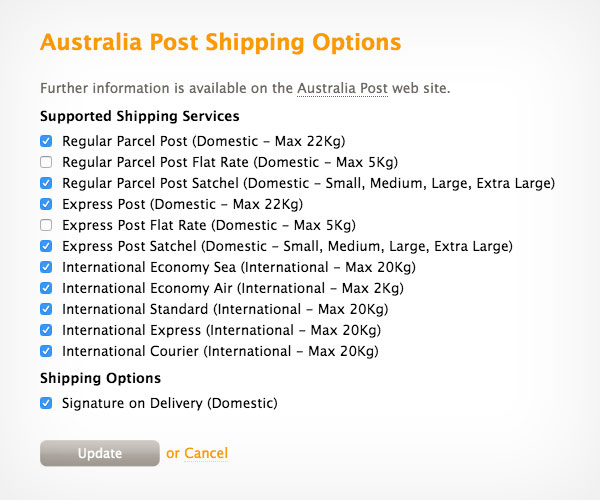 These rates may not help some. It's up to you if you would like to use them. If you want to enable them, you just tick the new options and click the Update button.
If you're not using carrier shipping, my may want to rethink your shipping pricing strategy to take advantage of these rates.
Many store owners are already using other shipping providers, but Australia Post hopes that this new offering will bring some of you back. One thing we've noticed is that if you use your own packaging (yay! less discarded plastic!), it's still a weight based flat rate, which appears to be a more competitive offering than their previous rates.
More information about how their new size-based system for Flat Rate Satchels and Packages compares to the previous weight-based system can be found on the Australia Post website.