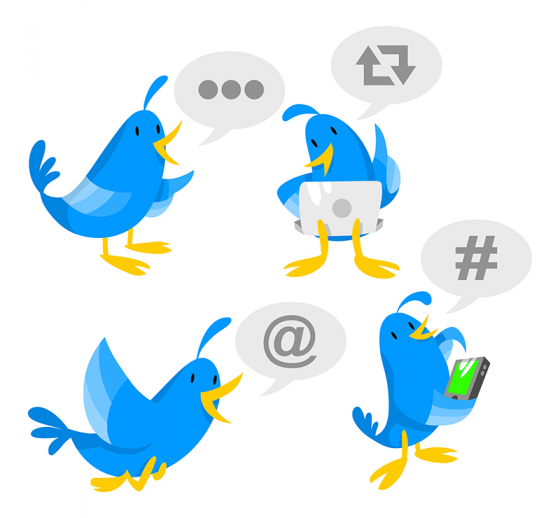 Let me introduce you to Twitter, the social network where a little goes a long way.
According to one of their recent studies, 60% of the respondents had bought from a small business because of Twitter.
It's certainly an opportunity to be considered.
Set up a free account
Just like any other social network, you'll need to set up an account profile.
Head over to www.twitter.com to start.
As you go through the sign up process, you'll be asked to create a username or 'handle' (@xxxxxx) of 15 characters or less. This is the name you'll be known as on Twitter, so use your business name or a version of it if the exact name isn't available.
Add your logo as your profile photo, a 160 character 'bio' and header image to reflect your business's personality, and your website url. If you're on other social media channels, your profiles should all say a similar thing to keep your brand consistent.
Ready for action? Start following!
Start your Twitter action by following a bunch of accounts that post information that would be useful to you and your customers. Their tweets will then appear in your own feed. You can also follow your competitors and keep an eye on their activities.
You can find them using the search box on the top right of your twitter profile. The basic search function here is fairly generic and brings up a wide range of results so I like to use Advanced Search https://twitter.com/search-advanced (you can also find this on the left hand panel once you've performed a regular search). This will give you a more targeted search. It's also a nice way to find things to pass along.
What to do with 140 characters or less
Twitter only allows you to post a maximum of 140 characters, so you'll need to get to the point pretty quickly!
With some high level marketing objectives in mind, like driving traffic to your website, growing your reach and creating leads, you can dive straight in and start posting. Hit the blue 'tweet' button in the top right corner of your Twitter page to begin.
Here are some of the things you can do with a tweet, but in general, as long as you behave like a human being, not a business or a brand, you'll win friends.
> Point to some interesting content you've found on the web. Because of it's brevity, Twitter is mostly used to post links to interesting content, yours or elsewhere on the web. Start with a tempting sentence to encourage a click and follow it with the url of the content.
> Retweet interesting tweets you find. Hit the 'turn left' symbol below a juicy tweet and it will appear in your followers' feeds.
> Reply to other tweets. Start a conversation by hitting the 'loop' symbol below a tweet and type a reply. This conversation only appears in the feeds of people who follow you both, but there's a neat trick to get all your followers to see it. Put a full stop (.) in front of the @handle of the person you're replying to.
> Tweet a question. Do you want to know what your followers think about your products? Ask them! They may give you ideas for new stock, for example.
> Tweet a promotion. Do you have a sale coming up or new stock in? Use a tweet to promote it to your followers and include an image. Don't do it too often though. Followers like information and too frequent promotions will make you come across as pushing sales.
> Offer a quick tip. Share a nugget of advice with your followers. Perhaps a cool way to use your products.
To increase your chances of being found, use a # (hashtag) in front of a relevant term, like #shirts, or #kitchen. Keep it down to one or two per tweet – too many and it gets confusing!
When you need privacy, send a Direct Message
If you want a private exchange with another follower, use a Direct Message instead of a tweet. You can only send and receive Direct Messages with someone who is following you, and visa versa.
Twitter is the new customer service tool
In addition to building a sense of community around a brand, Twitter is fast becoming a popular customer service tool for businesses.
If they're already on Twitter, people will often use the network to 'talk' directly to a company rather than use the phone or email. As a business owner, this is both good news (It's quick and inexpensive to use) and bad news (complaints are in public view). But ignore it at your peril!
If you're not sure how to manage this kind of activity in the public domain, read my post on handling complaints on social media. It's full of tips.
Paying to advertise on Twitter
Just like the other major social networks, Twitter offers business users paid advertising so you can get in front more people. Here are a few examples.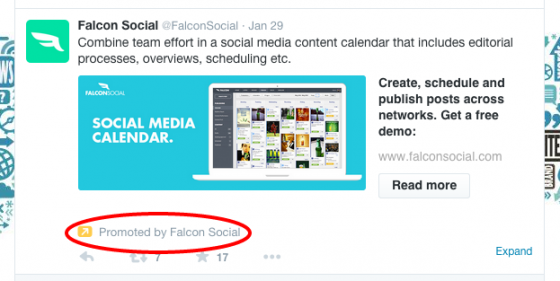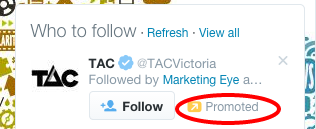 Twitter Ads campaigns are focused on a marketing goal, like getting more followers or website visits.
The ads are based on a pay-per-action model, so you'll only pay when someone interacts with the ad, not for just for displaying it. And because you can target the audience very tightly, there's less budget wastage.
The easy-to-use set up tool walks you through the process from ad creation to selecting the audience and budget so you can be up and running in no time. The Twitter Campaigns dashboard will show you how your ads are performing so you can make any necessary adjustments like increasing the budget if you're seeing the results you want.
I've only scratched the surface of Twitter Ads here. Visit their business website to discover more and sign up to play.
Now you're up and running, don't forget to add a Twitter follow icon, linking to your account, to your Spiffy store, and put a link in your email signature for good measure!