We've got a brand new web site coming tomorrow, which heralds the commercial release of our software!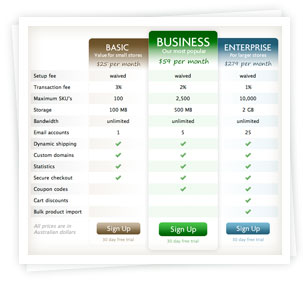 We couldn't have gotten this far without the input from everyone that's been using the software in our Beta trial over the last 2 years, so thank you to everyone!
Tomorrow we'll have a new site online and you'll be able to contact us through a new support area.  There are also new FAQ's and a rather spiffy feature tour.
Our new plans are detailed in the image to the right.  The new plans don't affect anyone that signed up before today, so there's no need to worry.  Your current Plan has been discontinued, but you can stay on it for as long as you like.