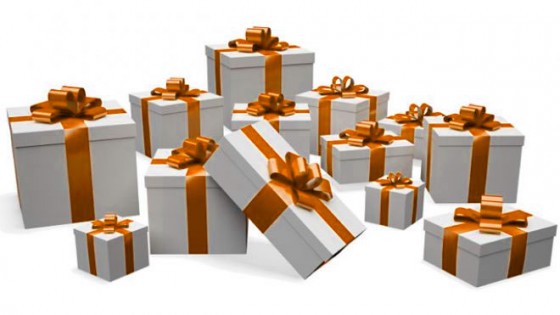 We decided all our Spiffy Store owners deserve an early Christmas present, so we've rolled out a rather fab update to the Toolbox a little earlier than we'd previously planned.
We've been working on this for some time, but as it's mostly an upgrade to our infrastructure code behind the Toolbox, we don't think you'll notice much of a change. However, the huge benefits for everyone are clear to see. We've positioned our code so that it's far easier to upgrade and to extend, so you'll see a more consistent interface, and we'll be able to deliver new features at a faster rate.
So, it's pretty much "Good news everyone!"
Along the way, we also decided to improve a few of the Toolbox features and we hope you'll find these enhancements useful.
We've added custom filters to the products and inventory listings and they work just like the customer filters. You can view your products and variations using a wide range of filters to select only the items you want to see. No more hunting and searching for that elusive product. The information you need is now only a few clicks away. This is really going to help our larger store owners manage their inventories.
You can now add custom SEO page titles and descriptions to override the system generated versions for all products, pages, articles and collections. If you want to tweak your site settings to make sure the right descriptions are picked up by the search engines, then you'll want to use this feature.
The Menu Items are now using some new code to help you build your multi-level menus using drag and drop. The new code shows a highlighted placeholder to help you position the menu item exactly where you want it.
The Shipping rate calculators have always taken into account weekends when providing an estimate of when a parcel will be delivered. We've decided to take this a step further by also taking into account public holidays, so that your customers will receive an even more accurate idea of when a parcel will be delivered.
Keyboard shortcuts are available for most Toolbox operations. This will be a boon if you need to do some mundane data entry. The help popup is available from the link next to the store preview link in the Toolbox menu.
You'll be seeing a lot more in the new year, but for now, please enjoy these updates!