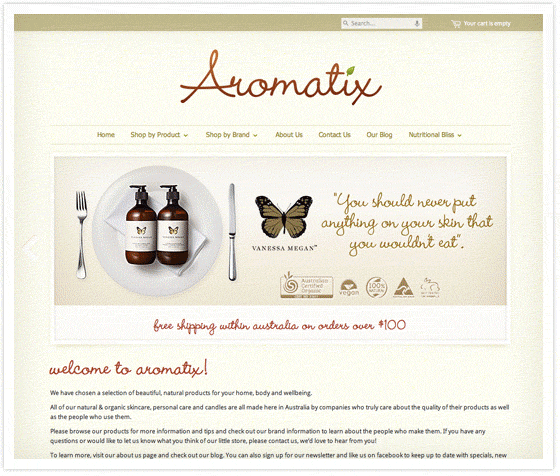 Spurred by the birth of her first baby, Aromatix owner Amanda set out on a mission to find truly pure and natural products for her family from local suppliers. She even studied beauty and skincare in her journey to find solutions that reduced exposure to potentially harmful ingredients.
Amanda has scoured the length and breadth of the country to bring you Australian natural & organic products to delight your body, mind and home. And she knows you're going to love them as much as she does.
Many of them are based on the principles of Aromatherapy, which means they are not only good for you but they smell great too!
Check out her Spiffy Store at www.aromatix.com.au