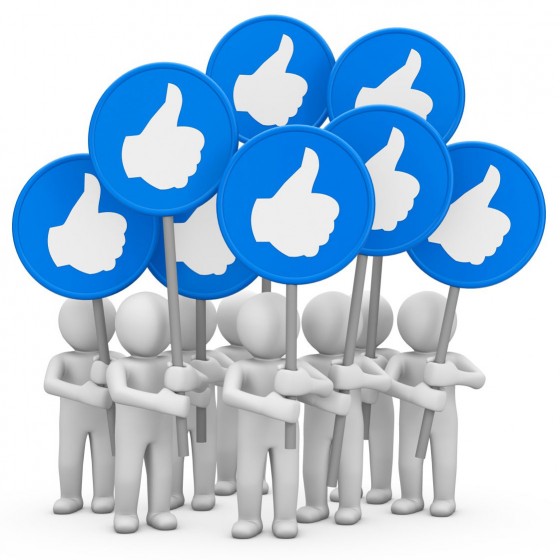 Facebook is the world's largest social network.
Over a billion people use it to connect and share things that touch their lives.
Its sheer size and level of interactivity makes it a good way to build relationships for your business too.
Here's how to get started.
Set up a separate Facebook Page for your business
Many of you will already have a personal Facebook Profile, linking you with your friends and family across the world. But personal Profiles are not intended to be commercial, and friends don't like being sold to much anyway!
It's better to set up a separate Facebook Page for your online store. Pages are built specifically for businesses, and offer unique tools to help with marketing. As it's separate from your own profile, you won't bother your pals too much either!
Go to https://www.Facebook.com/pages/create.php and choose your business type to start. Then fill in the form fields and follow the onscreen instructions.
Just like a personal Facebook Profile, you can add a profile picture and cover photo to customise your Page. I suggest loading your logo (min 180 x 180 pixels) as the profile pic and a creative, high quality image depicting what you sell (min 399 x 150 pixels) as the cover photo.
Get your Page working for you
Once you've filled in all the basic information for your page, and added any extra tabs and apps you want, it's time to get to work promoting your business.
> Invite your Facebook friends and contacts to like your Page
> Grab a username: Make a unique web address for your Page. It'll make it easier to promote in places where you can't put a link, like business cards or flyers. Go to https://www.facebook.com/username for instructions.
> Make posting a habit: Start by posting something every day if you can, and respond to any comments you get the same day. Remember, it's a conversation, not a broadcast!
> Post a variety of content: The key to keeping your followers is posting a variety of interesting content, not just boring one-liners. Mix up sales promotions with other non-salesy material that a typical customer would enjoy like:
Photos and videos – a 2012 Hubspot study found that photos on Facebook generate 53% more likes than the average post. So have fun with images like pictures of your latest products, behind the scenes photos or inspiring images you've found (take care with copyright). You can use free online tools like Canva to create quality images with text on top.
News – new product in your store? Opening up in the real world? Let your followers know with a friendly news post.
Promotional offers – spread the word about a sale, discount or freebie.
Blog posts – post a link to new articles on your blog.
Harmless funnies – don't be afraid to use humour. Posting a relatable funny can put a smile on someone's face and make you more human.
Questions – want to know what your audience thinks? Ask them! Question posts are popular for attracting comments, and the feedback can be useful for product development or service improvements.
Tips – show the different ways to use your products.
A trending topic – if something in the news is relevant, just jump on that media bandwagon!
Other articles – link to articles from around the web that your audience may like.
You can discover which types of post are most popular with your audience in your Page Insights report, and do more of the same.
> Boost your posts: Facebook doesn't guarantee all your posts will show in your followers feeds, so you can boost important ones by paying and hopefully reaching more people.
> Promote your Page on your Spiffy Store: Check your theme documentation for details on how to do this.
Pages are a useful way to build your online audience for free, but they aren't the only way to promote your store on Facebook. In the next marketing post, we'll look at using Facebook paid advertising to tell even more people about your cool stuff.