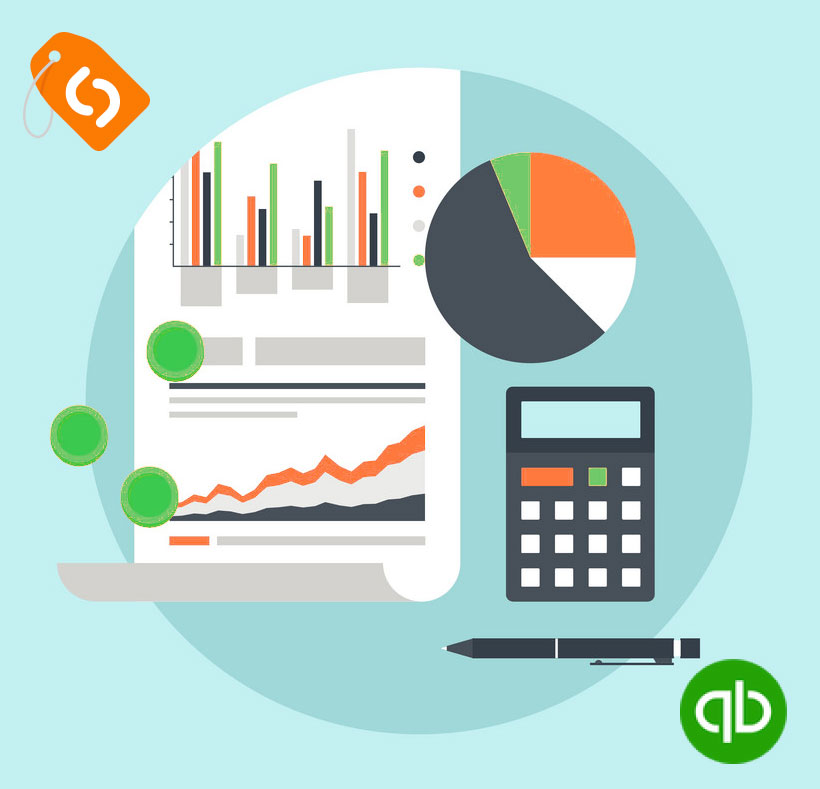 Whether you're new to eCommerce, or if it's something you've done for years, it's worth taking the time to streamline your systems and automating the drudgery wherever you can. This allows you to free up time to spend on building your business by working on your marketing so you can maximise the return on your eCommerce investment.
We're constantly coming up with new ways to assist our merchants with this process, so we're pleased to announce that our new QuickBooks integration is now available. QuickBooks completes our accounting integrations for now, as we've so far integrated with Xero, Saasu, and MYOB AccountRight to simplify the accounting side of things.
We're also pleased to announce that our new QuickBooks integration is now available to all Spiffy Stores merchants at no extra cost. Other eCommerce providers can charge upwards of $30 USD per month to sync order data from your online store to your accounting app.
While QuickBooks may have been around for some time now, they are always working on improving their range of eCommerce bookkeeping and accounting software. QuickBooks Online provides a reliable and cost-effective eCommerce accounting system. It also has the benefit of being based on the robust framework of their globally successful tried and tested PC based bookkeeping system.
Features of our QuickBooks integration include:
Real-time instant sync! – Once an order has been paid, it is instantly added to QuickBooks.
Automatic daily sync – Quickly and easily import all your orders from your Spiffy Store into QuickBooks Online. You can choose to automatically sync order data and also export historical data from your store.
Full order details – Each order you export from your store into QuickBooks will automatically include all line items, shipping and taxes.
Flexibility – Select an existing account or create a new one to import your order information into. You can also put all of your Spiffy Stores sales into a single account if you choose.
Beautiful reporting – Sync your orders to QuickBooks and take advantage of their powerful and beautiful reports.
Inventory updates – Set up your products with inventory in QuickBooks using an SKU that matches the SKU in your store, and we'll update the inventory in QuickBooks when an order is placed in your store.
Features of the QuickBooks system include:
Easy-to-use navigation
Common accounting tasks at the push of a button
A range of advanced tools
Full sales recording with credit and debit card friendly invoices and payment notifications
Downloadable bank transactions
Categorises and reviews deposits and expenses
Full mobile integration
The system has a comprehensive online support facility and pricing is based on three scalable ongoing subscription levels (starting at $10 a month) that will scale with your business.
Integration is simple and easy!

Well it is if you choose a solution like Spiffy Stores, as we now have a shiny new app for QuickBooks! It's simple and intuitive to implement and use, and it brings with it a variety of benefits:
Improved efficiency – With access to detailed customer information and sales, you are better equipped to efficiently place orders and easily answer customer questions.
Seamless syncing – Real-time syncing with QuickBooks, updating reports and transactions as well as key customer and product inventory information.
Easy configuration – Our QuickBooks app configuration is simple, and fast to set up quickly and easily. We've provided step-by-step instructions in our knowledge base.