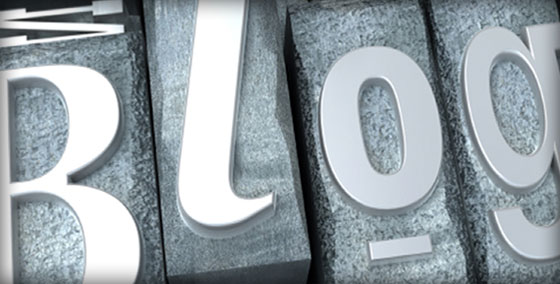 A blog is an important part of any business's online marketing toolkit. If your posts are frequent, interesting and well-written, they'll help you build a relationship with your visitors and attract new traffic to your site. What's not to like about that!
Lucky for you, every Spiffy Store comes with a blog section already installed and ready for action. All you need to do is start using it. This article will show you how to get cracking with confidence.
But, before you begin to write, you'll need to do some prep…
Decide who's going to help you – blogging takes up a big chunk of time. Rope in as many helpers as you can to help you research and write.
Know your audience – visualize your reader as a real person just like you or me; you'll want to be talking to them when you write.
Mix up your content – blog posts generally fall into three categories:
Useful content: educational and informative pieces like "how to" articles, news and advice that present you as a trustworthy business. Most of your blog posts will fall into this category.
Entertaining content: funny videos & stories that build emotional connections with your readers by revealing your brand's human qualities.
Promotional/sales content: news about a new product, sales event or service should be kept to a minimum. Your blog is not a sales channel and you'll lose return visitors if you spruik your wares too much here.
Gather ideas for your posts – finding something interesting to write about on a regular basis can be the most difficult bit. Believe me, I know! The following list should get your creative juices flowing:
Relate to a topical or trending news item
Write a post for each of your most frequent customer service question
Write about an interesting fact or new data relating to your industr
Share company news such as an award, or an important mileston
Take readers on a look behind the scene
Illustrate different uses for your product
Write 'best & worst' posts – how, and how not, to do something
Review a new product or service you've see
Write a top 10 list
Give away some tips
Create a content calendar – this is the best way to avoid getting distracted or overwhelmed. With your blog topics in mind, plan out a calendar for your blog posting and keep to it. I'd recommend scheduling at least one blog per week.
Still with me? OK, now you can start writing!
My ten tips for writing a good blog:
Be clear about your objectives when you begin. What do you want the post to do – inspire, promote or inform?
Optimise your blog for search with keywords in the title, content and tags
Create a strong, powerful headline to draw the reader in
Make the post lively, interesting and useful
Write like you're talking to another person and call them "you"
Write in short paragraphs so it's easier to read
Use sub headings to lead your readers through the content
Aim for around 500 words in length
Always add an image to support the theme
Try making a video or audio podcast sometimes instead of a written piece
Promote your post – don't forget to announce your new post on your social media channels. It's a great way to encourage web traffic, sharing and linking.
Rinse and repeat! Once you start blogging, keep it up. The more blog posts you publish, the more web pages search engines can display so your regular efforts will start to bring new, qualified traffic.
Finally, keep an eye on your website analytics for which posts get the most traffic, links and shares. Use these insights to help you create further popular posts.