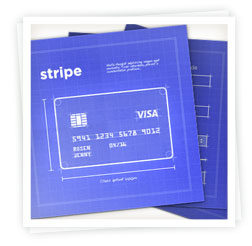 We're really pleased to announce that Spiffy Stores now supports the Stripe payment gateway for accepting credit card payments in your online store.
Stripe is super easy to set up, and has some of the lowest fees, bringing the whole process of automating credit card payments within reach of small businesses… without the giant setup fees imposed by many banks.  Their fees are just 2.9% of the transaction plus a 30¢ transaction fee.
Stripe has no setup fees, no monthly fees, no minimum charges, no validation fees, and no card storage fees. There's also no charge for failed payments.
What's the catch you ask?  None except that it's only currently available to ecommerce businesses based in the US.  We're eagerly awaiting the release of their worldwide service though, and will let you know as soon as it's available.
Related articles