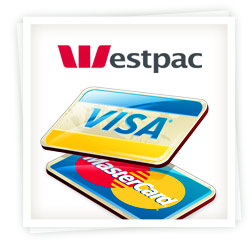 Spiffy Stores is proud to announce that we now support the Westpac PayWay API service. If you already have a PayWay account or are planning on getting one, you can now use the PayWay payment gateway to seamlessly accept payments in your online store.
PayWay is a fully integrated merchant solution and payment gateway from Westpac, which means you only have to pay one organisation for both your merchant solution and your gateway solution to accept credit cards in your ecommerce website.
Existing Spiffy Stores store owners can set up the PayWay gateway in the "Checkout & payment" section of their store preferences. Unlike some other providers, we don't charge a fee for an "add-on" to enable you to use PayWay…  it's available for use with no additional charges from us!
For more information about the Payway gateway, please visit https://www.payway.com.au/core/AboutView
As with all payment gateway options, we recommend you shop around to get the best deal for your business. A full list of all of the payment gateways that can be used with Spiffy Stores is available in our knowledge base.
Related articles