Card Access Services payment gateway
From Spiffy Stores Knowledge Base
The Card Access Services payment gateway can be activated in the "Preferences -> Checkout & Payment" section of your Spiffy Store Toolbox.
To activate the Card Access Services gateway, enter your Merchant ID and Password provided by them, select the cards you accept, and then click the "Activate" button. It's as easy as that!
For more information about Card Access Services, go to http://www.cardaccess.com.au/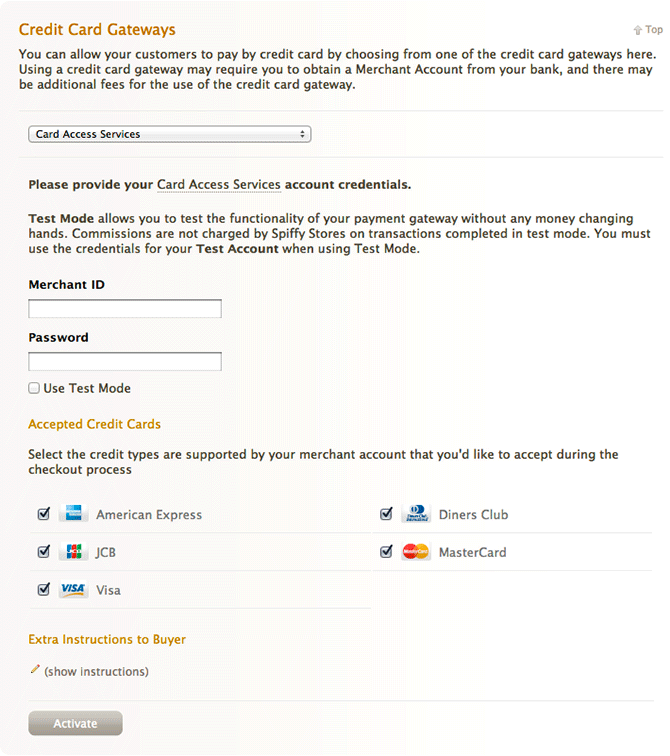 About Card Access Services
With over 24 years in the payment processing industry, Card Access Services has been providing solutions to Australian and international businesses of all shapes and sizes...from large corporate household names to entrepreneurial startups.
At the heart of their technology is ETx - their payment gateway and data management platform, which powers all of their solutions; Secure Online & Mobile Payments, Contactless SmartCard systems, Recurring Billing, Tokenisation and Direct Debit Processing to name just a few.
Find out more about Card Access Services at http://www.cardaccess.com.au/