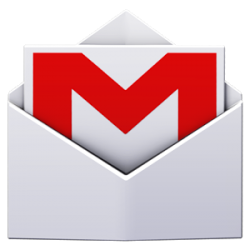 Have you noticed more of your email offers and store updates are going unread lately? Are you not feeling the love? Take heart. It may not be your fault.
What happened?
Google loves to challenge the status quo, the cheeky rascal. Recently, it turned its attention to the humble email and the result has been a big change to the way emails are received in a Gmail inbox.
In an attempt to reduce inbox stress, Gmail now automatically categorises your incoming emails and moves them into new folders. The traditional inbox has been split into three tabbed sections to accommodate this – 'Primary', 'Social' and 'Promotions'.
The Primary tab is always on display and is intended to collect email from close connections, like your friends and family. The Social tab will capture emails from social networking sites, such as updates and friend requests, and Promotions is where you will find commercial emails such as yours. And ours. Hmmm.
Why it's an important change
Emails from your ecommerce site, like your newsletter or special offer, won't land in the main inbox, but will be diverted to the Promotions tab where they can be easily missed. Or they could languish there for days if the user deems Promotions a less important tab.
The result? Your customers and subscribers may be blissfully unaware of your latest news or offer. Not great for generating interest in your 24 hr sale or a subscription confirmation.
What you can do now
1. Don't panic. The latest intel from the big email companies shows that although it seems to be impacting open rates, the drop is fairly minimal.
2. If you use Gmail yourself, you need to ensure important emails like messages about your Spiffy Stores account are delivered straight to your Primary tab. To do this, check the other tabs regularly and drag any emails you'd prefer not to miss into the Primary tab. You will be asked if you always want emails from that sender in that tab. Just say yes.
3. Check your mailing and customer lists. How many of them are using a Gmail account? Send them an email asking them to do #2 above. It'll go into their Promotions tab but hey, they'll find it eventually.
4. Add a note to the thank you or confirmation pages on your website reminding the user to check their Promotions tab for any resulting emails if they use Gmail.
5. Make your emails even more unmissable. Pack them to the rafters with quality information or offers, spin a humdinger of a subject line and have your subscribers chomping at the bit to read them.
For more information about Gmail's tabbed inbox, check out the low down from the big G here.