As well as the realistic, hi quality photos you need to sell your products, you can bring bags of personality to your business by adding more creative imagery. Snaps of staff at work, artistic 'still life' arrangements and other editorial shots can all help lift your store from a simple online catalogue to a business with soul.
Now you're probably wondering how the hell you can do that with no budget and no specialist skills, but take heart. Help is at hand!
Let me introduce you to the hugely popular Smartphone app, Instagram, a photography tool with its own social network. Its 100 million users share over 40 million photos each day, so it's constantly buzzing with visual activity.
I'm a huge fan. I use it to capture everything from birthday parties and favourite meals to the beautiful things I see in an otherwise dull day. The filters instantly turn my standard photos into the colourful and inspiring images that you might see in a high-end magazine.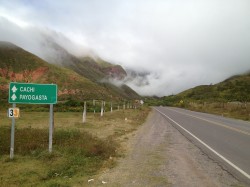 Here's a before and after from my own holiday snaps.
The photo on the left is taken directly with my iPhone. It looks a bit flat, doesn't it? Now look at the one below with an Instagram filter applied. Instant va va voom!
Not just a pretty picture, reach a new global audience
Instagram effortlessly brings your photos to an image-hungry audience of millions. The photos you take are shared straight away with your Instagram community and can be posted to other networks like facebook and twitter. And just like facebook, you can tag your photos, follow other people, like their photos and make comments.
Your photos can also be downloaded from your phone, so you can use them in lots of other ways like on your blog or website. I've also read that Instagram pics are very popular on Pinterest.
To make it even more irresistible, Instagram has just made it possible to record video. You can take up to 15 seconds of video on your phone, apply one of their famous filters and share it with your social networks. I can see endless opportunities here for a short clip of your products in use, or behind-the-scenes footage of your business. At the moment, there's no easy way to embed an Instagram video into your webpage, but that will no doubt be covered by some clever little tool soon.
Here's an example of online retailer "the Iconic" using Instagram on their blog.
If you're looking to inject some creative style into your online store and showcase your products to a worldwide audience at the same time, check out Instagram. You can read how to set up an account for a business here.