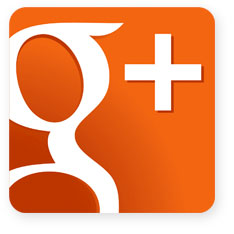 I know what you're thinking… "Oh no, not another social network!" But if you want to improve your online store's search rankings and be seen by more people, hear me out.
Whether you are a fan of social media or not, social networks and the endless chatter they support are increasingly important to the growth of your business.
Word of mouth has always been the most effective form of advertising. People tend to buy from those they like and trust and social media is a great way to build a relationship with your prospective customers.
Not only that, but Google, the king of all search engines, has recently focused on social signals in its search algorithms. This means the more people are talking about you and sharing your content, the better your search ranking is likely to be. Shares, likes, comments or +1s of your posts act like recommendations and boost SEO.
Google+ has chalked up more than 400 million users and is now one of the top six social networks in the world. It's fast becoming recognised as the place to connect with like-minded businesses and people you may not already know (you're not meant to connect with people you don't already know on LinkedIn).
More importantly, Google+ is owned by the world's most popular search engine. Let me say that once more for effect. Google+ is owned by the world's most popular search engine. Posts, articles, pictures and links on a Google+ page are favoured in Google's organic search results and status updates are indexed immediately, meaning they will show up in relevant searches right away.
By keeping your Google+ page up to date and interacting through it, you have more chances of being found online. Do you like the sound of that?!
If you're keen to put your business on Google+, you'll first need your own Google+ page. If you don't have one already, set up an account here.
Before you create your business page, have the following to hand: a catchy tag line, a concise introduction that includes links to your website, your logo at 250 x 250 pixels in size, a hi resolution photo that represents your business and URLS of your other social media accounts.
Once you're set up, search for people and companies to add to your 'circles'. Look for those who would have something in common with your line of business.
Above all, post regular content, share your ideas, photos and video, and most of all, share other people's stuff. Think wider than just your niche – build a personality for your brand and have fun!
Click here for the official step-by-step guide to setting up a business page on Google+.