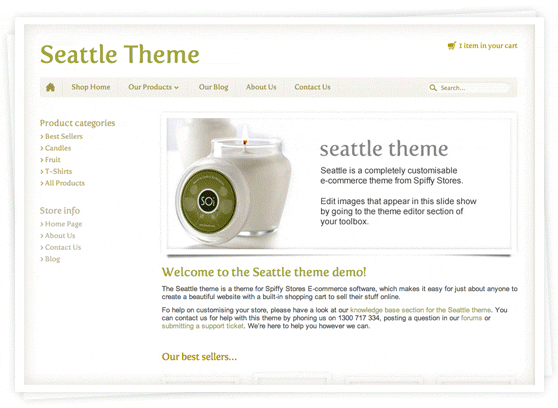 We're pleased to announce the release of a new Spiffy Stores theme!.  The Seattle Theme for Spiffy Stores includes a host of features including unlimited colour schemes, Facebook comments, wish lists, social media integration including Google +1, customisable slideshows and 9 different font options.  Read on to find out more about this theme.
Unlimited colour schemes.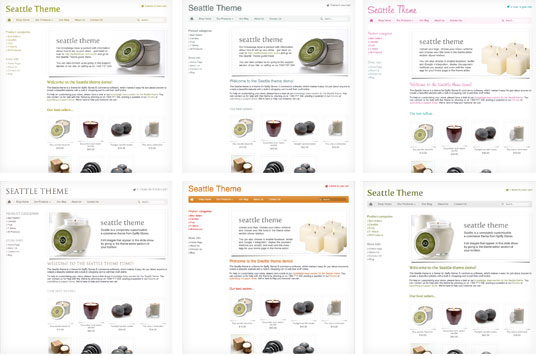 Easily choose one of the 6 built-in colour schemes in the Theme editor section of your toolbox… or make your own colour scheme by choosing colours for your titles, background, menus, footer, buttons… just about everything!
9 title fonts.
You have a choice of nine different fonts for your store's titles and/or menus.  Hopefully you'll find one that works with the look you're trying to get for your store.  If not, we can easily add a new font to your store for a small fee.  Our technique for achieving native font display in browsers is tried and proven, and works on most modern browsers.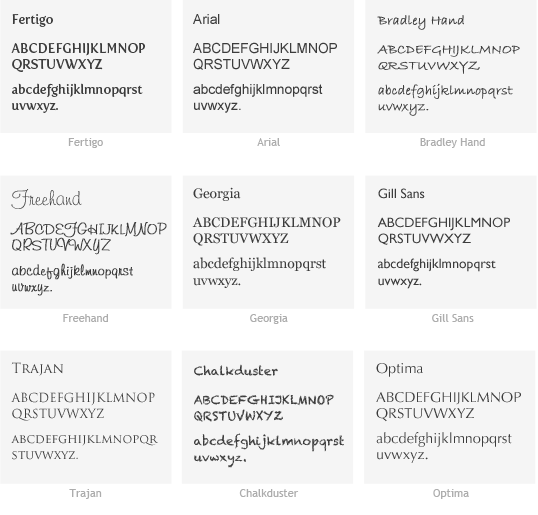 Upload your own logo.
Easily upload your own logo to your store.  It's re-sized automatically for you.

Display a slideshow on your home page.
Your store home page can display a slideshow of up to 5 images.  You can choose how many to display, upload your own images, and select the transition you want the slideshow animation to display… as well has how fast you want your slideshow to run.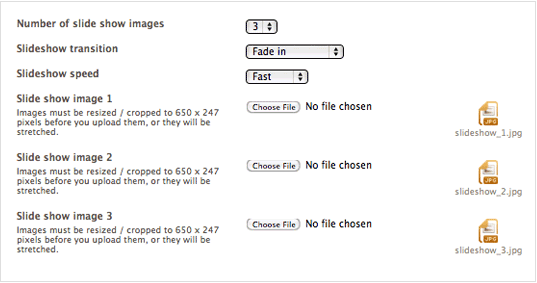 Social media integration.
Facebook "like" buttons and Facebook comments, Twitter "tweet" buttons, links to your Facebook and Twitter pages, link to your newsletter service provider (such as MailChimp), and even a new customer wshlist function (currently in Beta testing)…. they're all included, and all configurable in your Theme Editor without you having to edit a line of code.
Plus more features!
You can easily edit your colour scheme, and choose the menus to display in your store with a few clicks!  There are so many options in this theme that it's difficult to list them without going on forever.  For more information about this theme, head over to our Knowledge base and view the Seattle theme guide.
To preview the Seattle theme, head over to the theme's demo store at http://seattle.spiffystores.com