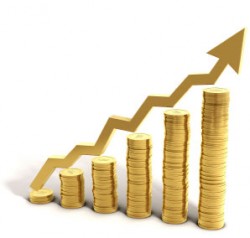 If you've already set up your own online store, or you're just starting an online business, there are many things you'll need to do to ensure the success of your new online business.
This article is the second in a series of articles designed to help you get the most out of your online store. In my last post, I covered ways to increase traffic to your online store.  If you follow our tips to increase your traffic, then more orders should start coming in.
If you follow the tips below to increase your conversion rate, then you could effectively reduce your advertising costs, whilst converting more of your visitors to buyers.
In e-commerce marketing, a conversion rate is the percentage of unique visitors to your online store who actually buy something.
Generally, if your store is laid out well, and you have good product descriptions and images and your products are reasonably priced, you should achieve at least a 1% to 2% conversion rate.
That can be easily increased to 3% if you follow the tips below.  If you go further than what we suggest, you can increase your conversion rate even further.
1. Make sure you attract qualified traffic. e.g. – if you sell Windows software, don't advertise that you sell Mac software just to get more traffic. This will drive more visitors with no intent to purchase and decrease your conversion rate.
2. Get a toll-free number, and make sure the placement of that number in your store is prominent and consistent.
3. Subscribe to a service like VeriSign, Thawte or ScanAlert. Prominently place these logos in your store to reassure your customer that you care about the security of their information.
4. Have a clearly defined privacy policy with a link to it in your footer menu.
5. Include your physical address on your store somewhere.
6. Define your returns policy, and also include a prominent link to it in your menu and on your cart page.
7. Add a page with real customer testimonials, with real customer photos…no stock photography!
8. Make sure you include an "About Us" page in your store. The majority of customers visit this page before making a purchase.
9. Get good reviews from shopping authority sites (shopping.com, epinions.com, bizrate.com, etc)
10. Identify your USP (unique selling proposition) and exploit it. If you are the only seller of medium-sized green widgets in Australia…state it and be proud of it.
11.  Put your best selling products front and centre on your store's home page.  Don't fill your home page with crap and useless information not related to your products… people just don't read it, and it gets in the way of your real purpose…. to sell stuff online!
12. Write clear and descriptive text to describe your products.  Don't just focus on the features of your product, but also focus on the benefits those features provide to your customers. Don't just say "Folding green widgets", say "Our folding green widgets will save you valuable space in your garage".
13. Provide clear photos of your products.  Make sure that you have at least 2 photos of your product from different angles and 1 close-up photo of your product.
14. Develop a good succinct list of FAQs from the inquiries you get. No matter how hard you try, customers will be puzzled about certain things. Cover those things in your FAQs. Keep the FAQs short or no one will read them.
15. Read your copy. Make sure its compelling, yet not exaggerated… and do a spell check on your site! There aren't many things more unprofessional than spelling errErs!
16. Use the built-in tags feature in Spiffy Stores to tag your products.  Tags improve your online store's search functionality and make sure it returns products that are relevant to a search. This not only allows users to find what they want, it will give you insight as to what they are shopping for and what terminology they are using, so you can tailor your copy as necessary.
17.  Create a shipping page that lists shipping providers in your online store, approximate costs, and where / what countries you ship to.
18. Consider making shipping free.  If you do, make a BIG deal about it.
19. If an item isn't selling, reduce it's price to get rid of it because it's not selling and is wasting real estate.  You can then add more products similar to those that ARE selling.
20. Accept a variety of payment methods and clearly display what those methods are.  Accepting credit cards directly in your online store (rather than using PayPal) is more professional and gives you much more credibility.
21. Don't make important information look like ads. There really is such a thing as "ad blindness" and people will automatically skip over this compelling information.
22. Consider making every link the last part of the statement "I want to". In other words, don't just have a link that says "privacy policy", but rather "read the privacy policy". Do you get it?….I want to "Read the Privacy Policy".
23. Don't make the user specify a choice when there is only 1 "choice". If it only comes on blue, don't make them select the "blue" radio button or choose "blue" from the drop down.
24. Provide a "sale" or "clearance" section to attract the budget-conscious shoppers.
25. My golden rule… keep your site clean and organised.  This portrays trust and credibility and instils confidence within the shopper to make a purchase.  All of the ecommerce templates built into Spiffy Stores were designed with this in mind.  Adding lot's of junk just confuses people!