AddressFinder App Configuration
From Spiffy Stores Knowledge Base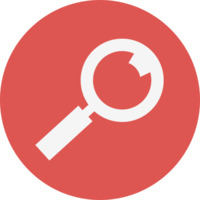 Please note: The AddressFinder app requires that you have a paid account with AddressFinder, otherwise you will see errors in the checkout. If you are looking for a free solution, we provide an alternative address auto-completion function that can be enabled in the Preferences -> Checkout & Payment section of your store's admin.
AddressFinder (https://addressfinder.com.au) provides an address auto-completion service that can be activated in your store's checkout to enable your customers to enter their billing and shipping addresses quickly and accurately.
The service supports address lookups for both New Zealand and Australia.
As the customer starts to type an address, a list of possible matches appear, allowing the full address to be quickly populated from the selected suggestion.
AddressFinder is a New Zealand-owned company that have developed a simple, elegant feature which should help increase conversion rates in your store. With AddressFinder behind your checkout, your users enjoy the speed of a fast checkout, and your business enjoys the accuracy.
AddressFinder offer a plan which supports up to 300 free address lookups per month. This plan does not include the Australia Post Database, so you would likely need a paid plan to meet your needs. You should refer to their site for information on pricing for higher volumes.
The Spiffy Stores App provides the following features:
Autocomplete billing and shipping address in checkout page
Support for both New Zealand and Australian stores
This App requires ZERO programming ability
Installing the App
You can access your installed Apps or install new Apps from the Apps tab in your main toolbar.
Logging On
When you log in for the first time, you will need to to authorise your store to connect to AddressFinder.
Configuration
Configuration is simple. You simply enter the Account API Key from AddressFinder and click Save. Your account Key will work for both countries so when signing up for AddressFinder just choose the country you live in.
Important: Make sure you add the domain name spiffystores.com as a permitted domain in your account. If you don't do this, then your store's checkout pages will not be permitted to access your AddressFinder account.
Get a free Account API Key now…
Existing user? Get your Account API Key from the AddressFinder Portal.
Further Reference