Merchant Warrior Payment Gateway
From Spiffy Stores Knowledge Base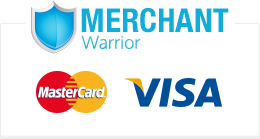 The Merchant Warrior Payment gateway can be activated in the "Preferences -> Checkout & Payment" section of your Spiffy Store Toolbox.
To activate the Merchant Warrior gateway, go to the "Preferences -> Checkout & Payment" section of your Spiffy Store Toolbox and follow the instructions below.
Scroll down to the "Credit Card Gateways" section.
Choose "MerchantWarrior" in the drop-down select menu
Enter your Merchant Warrior "Merchant UUID"
Enter your Merchant Warrior "API Key"
Enter your Merchant Warrior "API Passphrase"
Select the cards you accept
Click the "Activate" button.
For help with obtaining your Merchant UUID, API Key and API Passphrase, please contact Merchant Warrior for assistance.
For more information about MerchantWarrior, visit their website at http://www.merchantwarrior.com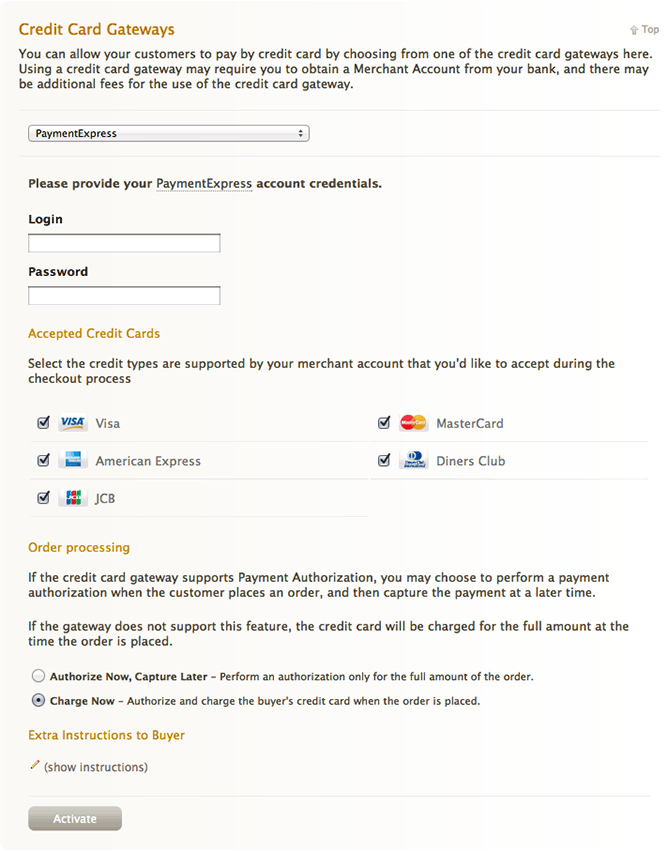 About Merchant Warrior
Established in 2009, Merchant Warrior is one of the fastest growing Tier 1 PCI DSS compliant payment service providers in the world and is recognised as a leader in emerging payment technologies.
Merchant Warrior offers clients an enhanced set of features and extensive support that aids merchants in delivering exceptional service and in doing so, promotes customer satisfaction, product sales and processing volume. We specialise in the creation and implementation of customized merchant solutions. Our clientele include small, enterprise and corporate businesses from a wide range of industries such as, but not limited to; government, healthcare, aviation, not-for-profit, online shopping, gaming, commerce, hospitality and telecommunications.
Merchant Warrior has developed strong banking relationships worldwide that enables us to provide our merchants with an international platform that encompasses 38 countries and 140 transaction currencies.
Our products cater to merchants ranging from small business to corporates. Our solutions can be seamlessly integrated into your existing applications giving your business the edge it requires to process payments in a secure environment.
For more information please feel free to visit the DPS website at http://www.merchantwarrior.com