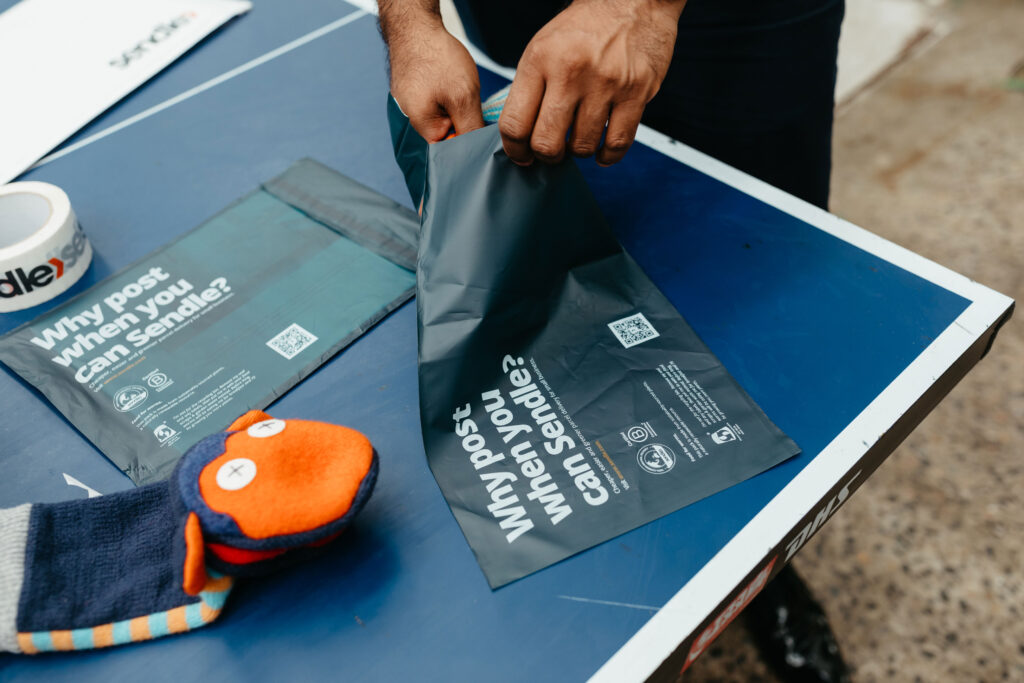 Parcel delivery for small business, but better!
Hot on the heels of our integrations with Fastway and Australia Post, we're delighted to announce our integration with Sendle… who have just recently announced they are now Climate Neutral Certified!
Sendle is the sustainable shipper specifically designed for small business. As the first 100% carbon neutral shipping service in Australia (and now the US and Canada, too), they work hard to reduce shipping's harm on the planet. Sendle, like us, thinks that everyone, everywhere should have the opportunity and tools to build their dream business.
Each year 1 billion parcels are sent across Australia alone. And, each one of those parcels has an impact on the environment. In addition to a heap of packaging waste, tons of CO₂ are emitted into the atmosphere with every delivery. It's a huge problem.
By shipping with Sendle, you're part of the solution. Every time you send a parcel, Sendle offsets the carbon emissions by investing in environmental projects. So far, they've helped preserve pockets of native forests in Tasmania's Central Highlands, helped protect the Australian Long-nosed Potoroo, and are helping restore wetlands and native forests in Australia.
For us at Spiffy Stores, efficiency is the name of the game when it comes to shipping. Relying on manual processes to fulfil orders can be a recipe for disaster when things get busy.
Using shipping tools, such as our fulfilment integrations enables you to book a courier and print shipping labels automatically as part of a streamlined workflow. By simply doing this, you could get parcels out of the door 200% faster than you could by manually entering information for each parcel.
Like our other integrations, when you ship an order, your customer is automatically notified with the tracking information, you can print out all of your labels in one batch…and you'll also be able to check on the status of each parcel until it is successfully delivered.
The difference with Sendle though, is that you can get discounted rates with a free upgrade to Sendle Premium, providing great discounted rates… as well as the peace of mind that your deliveries are 100% carbon neutral. You can take advantage of their 250g options for small or light items, Sendle Express is guaranteed cheaper than Express post, and you buy compostable satchels from them that break down in home compost (worms love them!). Plus, they've got dedicated customer support available 24-hours a day, 5 days a week if you need a hand.
Learn more about how to enable our Sendle integration here, and how to use it here.